(Note: I wrote this post for my preservice teachers looking to complete their required professional development experience for my course(s), but then I thought: why not make it general enough to share with the world? I have also tagged it under the cognitive coaching label because it parallels the structure of a coaching conversation: reflect on your goals, set a focus for growth, articulate an action plan, implement it, and reflect on what you have learned.)
Looking for meaningful professional development? Have you tried Twitter? If not, I hope this post might help you (a) decide where you want to go and (b) learn about some social media options for getting what you need.
First, if you haven't already, I suggest you spend a few minutes brainstorming what you want to learn more about
:
What are some of your strengths?
What are some areas where you want to learn more?
It can be hard to hold yourself still... try setting a timer.
Look back over your list: What stands out to you? What are your priorities? What do you most want to learn more about? Set some goals for your professional growth.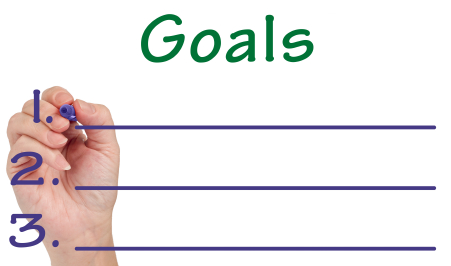 With your goals in mind, where can you go to meet them? Here's a list of a few ongoing Twitter chats run by teachers, for teachers, where you might be able to find what you need. Some of these also include a weekly one-hour chat.
#ntchat (new teacher chat). Wednesdays at 8pm EST.
New Teacher Chat and the hashtag #ntchat on Twitter was founded on May 5th 2010 by me, Lisa Dabbs @teachingwthsoul. The chat was created to provide weekly mentoring and focus on the needs of new, new to the profession and pre-service teachers world-wide. The chat is supportive and practitioner focused. (See: http://www.teachingwithsoul.com/ntchat)
#miched chat. Wednesdays at 9pm EST.
Born on a sunny November afternoon during an EdCamp Grand Rapids session at the Kent ISD in Grand Rapids, Michigan, the #michED chat is a regular Twitter chat and hashtag that hope to connect both educator and student voices across Michigan. (See: http://miched.net/miched-chat/)
There are lots more! Do a little research, see what looks good.

#macul - Michigan Association of Computer Users in Learning
#EDchat - Education related tweets
#teacherchat - Tweets about gardening. Oops, I mean teaching.
#mathchat - Math.
#slowmathchat - For people like me!
#elemmathchat - It's elementary, my dear...
#SBLchat - Standards based learning. Sometimes also called standards-based grading or criteria-based grading or non-traditional grading.
#ttog - "Teachers throwing out grades." They're on Pinterest too. "Helping students succeed by not trying to quantify that which shouldn't and can't accurately be graded).

Select a focus, make a plan, pick a date & time... ready?
GO!
---

(Come back when you are done...)
---
When you are finished, please proceed to the next post:
Reflecting on Your Professional Learning.